Amorticious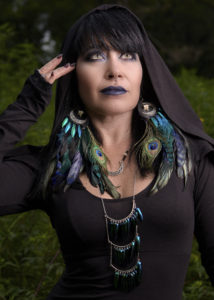 Amorticious happened quite accidentally in 2008 when an eccentric bellydancer happened upon a pair of muskrat jaws and an old skeleton key and thought "These will make a fine necklace!!!"… So armed with a pair of pliers, jump rings galore, a bunch of junk jewelry, a huge imagination and bit of magick … Amorticious was born.
Amorticious is my lovechild and can best be described as morbid luxury with an eclectic, witchy, ethereal flair. Ever-evolving, I specialize in unique adornments for the head and body. My one of a kind headpieces and jewelry are perfect for any occasion where you want to get noticed. I believe in using and reusing parts, junk and animal paraphernalia. While not everything is old, some is new, some are vintage and others are just plain weird!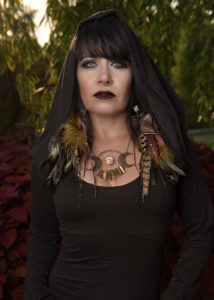 My animal bones are making the best of unused parts. I receive a good deal of my bones from roadkill taxidermists near and far as well as my own collection of roadkill. I use possum, mink, muskrat, squirrel, various birds, and other small mammals. I also incorporate dead insects found on hiking and bike excursions, etc… into my art and jewelry.
My jewelry is created with the intention to make the wearer feel powerful, special and confident. I always put a bit of personal magic into my art. So whether you're buying a necklace, a print or a shirt, there is probably some kind of personal story that goes with it.
If you should meet me in public at an event, you should know that I love establishing relationships with my clients. I want to know about the beautiful people who wear my jewelry. So if you see me out come up and say hi! I love meeting new people.