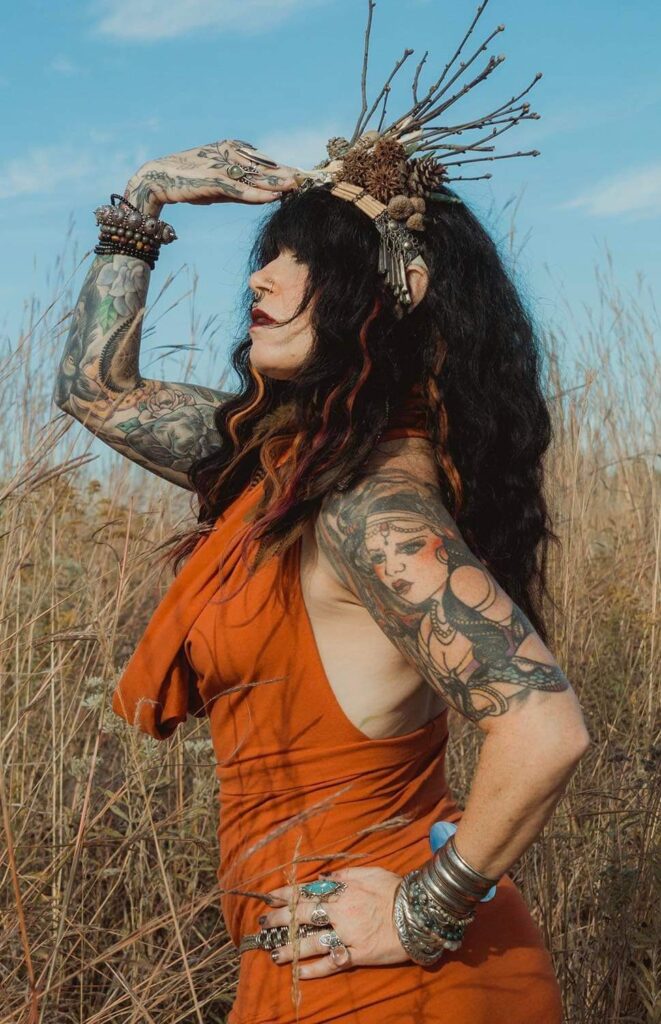 AMI AMORE'
ARTIST, DANCER, CREATIVE DYNAMO AND FUNGI LOVER
In short, I have a wide list of accomplishments, but I am most proud of my drive and flexibility to make my many passions a sustaining career. It wasn't easy giving up a salaried job of 10 years, great benefits and paid health insurance, but to follow my dreams, do things on my own terms and make things manifest, to weave the magic and live my life authentically – it was worth it.  Years of hard work, determination and practice have led me to this point #careerartist. I currently reside in the Midwest, where I make magic and beautiful art daily. 
Please consider subscribing to my Patreon where you will find instructional yoga and fusion dance videos, giveaways, behind the scenes looks into my creative process, zoom crafting hangouts and much much more! Subscribe here for as little as 3$/mo.
Here's What's New…
I'm pleased to present a redux of the very first show I ever produced in 2009
The Bleeding Hearts Ball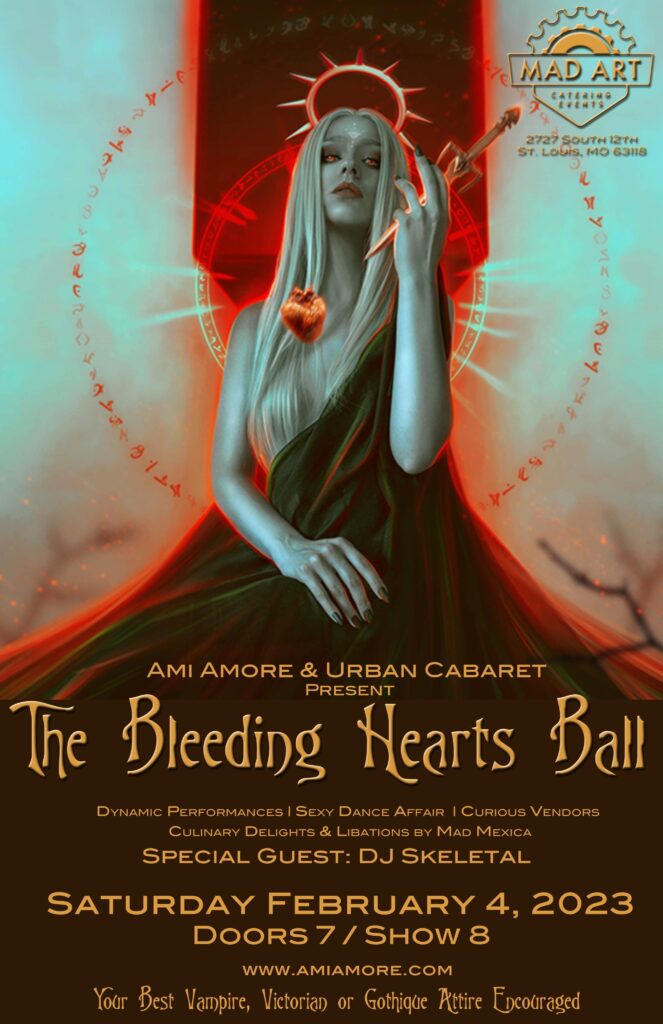 I'll be co-leading a women's adventure in Bali and Java in 2024 with Lauren and Indie Travel Guru! Registration is now open and payment plans are available.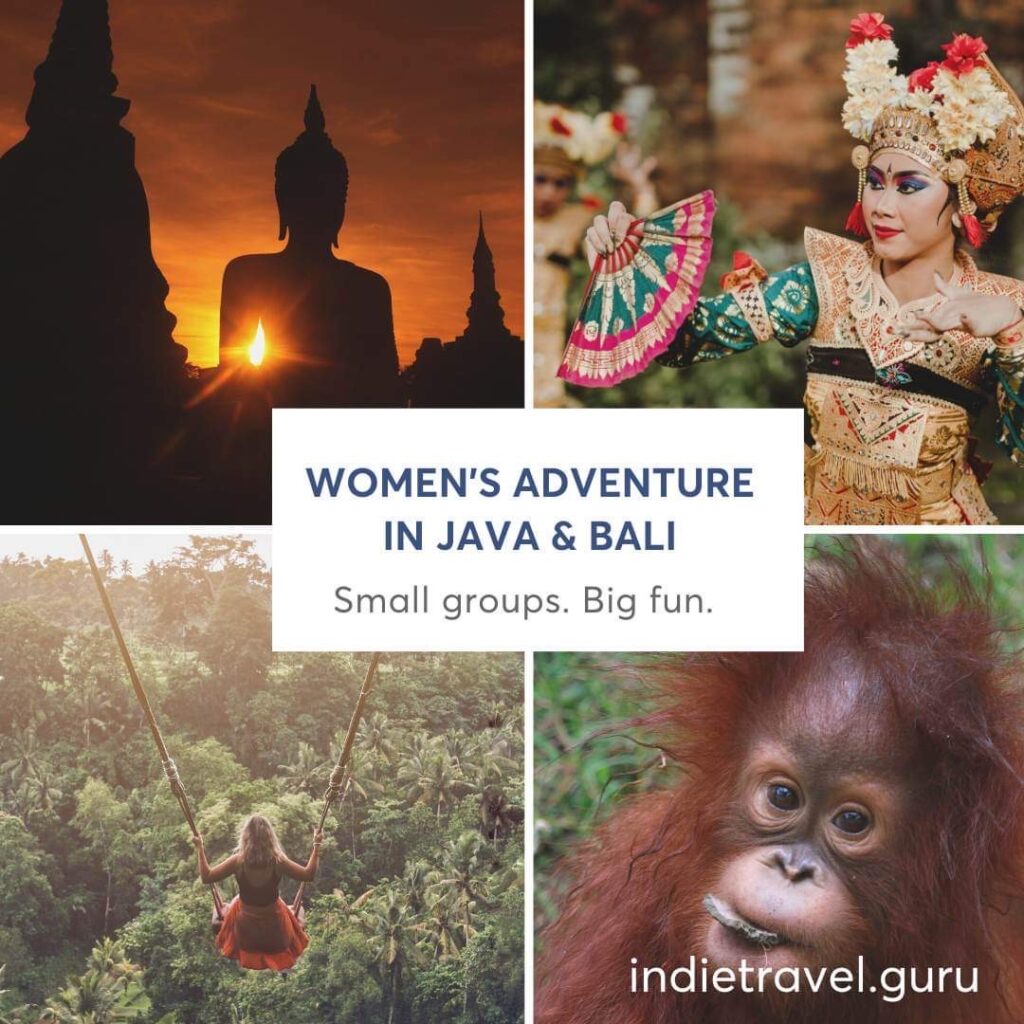 Running a membership sale on my patreon! Sign up for a year membership and get 16% off the yearly total! I have an amazing year in store for everyone including lots of online classes as well as in person offerings of user friendly hikes and graveyard crawls!