Hello loves! I can hardly believe it's February already! Holy shit! It's turning out to be a fantastic and busy month already I'm pretty much booked through the end of the month with gigs, classes, hikes, graveyard crawls and making art and jewelry.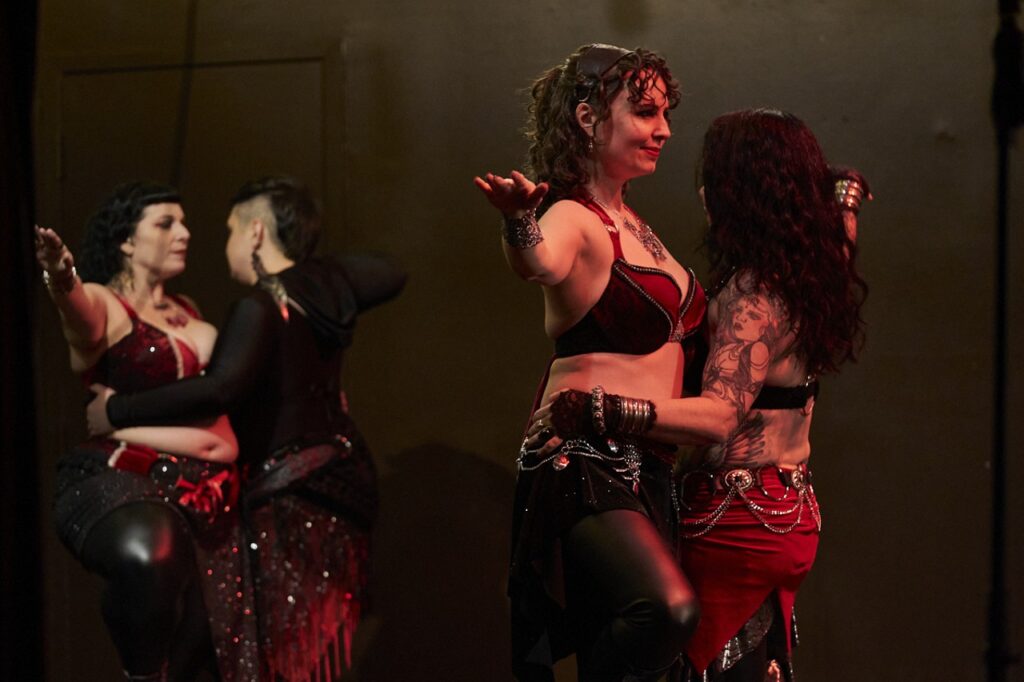 I am always humbled and honored by the amount of talent and community here in the StL area and it's really one of the many things I love about our great city. Thank you to everyone who was at the Bleeding Hearts Ball this past weekend. It really was the event to see and be seen at this past weekend. If you missed it, there won't be another big show from me til February of next year and this next one is going to blow you away as it will be really involved and that's all I can say right now without giving too much away. **Wink wink** If you missed it, the RFT came out and took some amazing photos and wrote a really nice review you can all of find those here!
This weekend I find myself in familiar space at Koken Art Factory for Naughti Gras both Friday and Saturday with my familiar, Boo-boo. I'm excited and a little nervous because I have been having knee issues which haven't been resolved yet, but I'm working on it and started PT this week. Also teaching an intermediate dance workshop Saturday and a hike for Patrons only on Sunday morning.
I know you're probably thinking – whoa when does this chick sleep!? While my word for 2023 is Hustle….The truth is, I do sleep, every night at least 8 hrs and I get up every morning to have a hot beverage (Deathwish coffee or a matcha latte – no dairy) and I write three things I feel grateful for, three things I value about myself and my to do list for the day. Then, I get to work starting with movement and some aromatherapy and meditation. Everyday I workout, even if it's just Pilates or a walk. I set aside time for me because in reality, I am everything. That's why I don't often go out and why I am pretty particular about who I hang out with and what gigs I'll take. I also have a nighttime ritual of doing some gentle movement, turning off my phone and TV, facial care including gua sha, applying a lavender based perfume to my temples and neck and laying on my spiky Shakti acupressure mat while listening to a meditation or soothing music. In fact so many facets of life are made into rituals. I'd love to hear some of your rituals to anyone who is reading this.
I'm teaching a beginners Bellydance Bootcamp on Sunday, February 19th 11 am
I have a few slots open for private yoga and dance lessons virtual or in person (only for verified people I know and have met). I also have a few slots open for intuitive card readings virtual or in person. Please send me a PM or email if you want to get on the schedule.

In between all this, I finally started an only fans page because I thought it would be fun and just mother way to express another facet of myself. There's a link in my show the love page 😉 It's not really a secret, but it is hard to advertise without Instagram and other sites getting their panties in a bunch!
And for the first time my February offering to you is a 10 min over over yoga blitz video. So grab your mat and do some yoga for fucks sake.

Till next time… hail Satan, drink coffee, do yoga and don't forget to take some time for yourself because you are everything.
xxxx