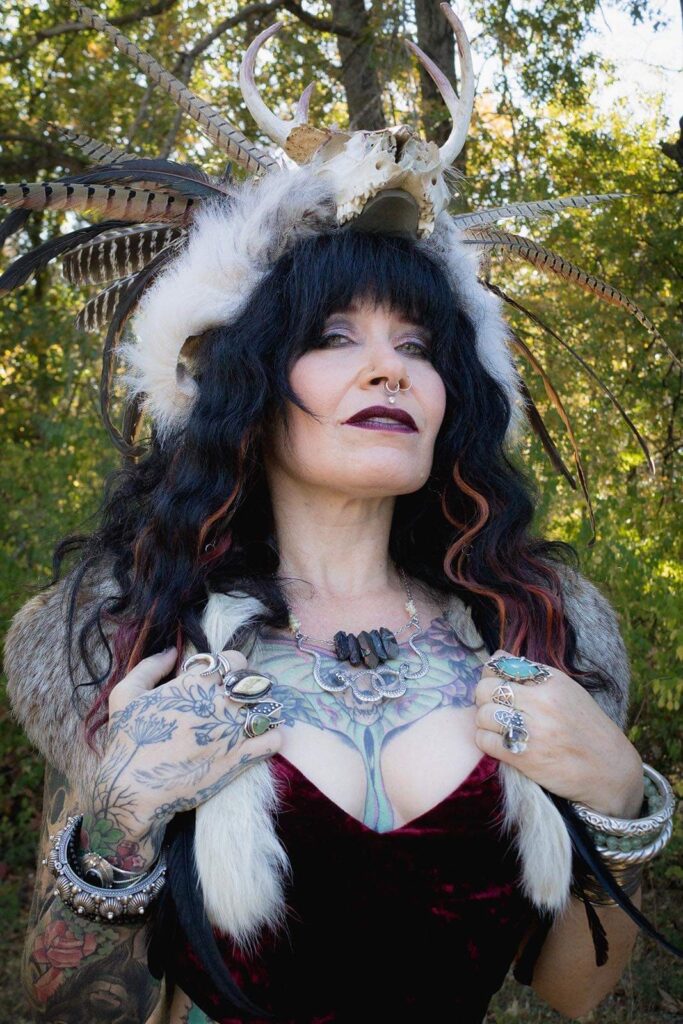 PROFESSIONAL FUSION DANCER
In 1999, I discovered the joy of "bellydancing". From my first class with Serena of Aalim, I was hooked and knew this was going to be a life long journey. My style is ever-changing and always evolving. I have a wide array of dance styling from cabaret to more hip hop flavor to theatrical and even ritualistic, but with the underlying theme of badassery.
I started teaching in 2006 and in 2008 my dance troupe, ERBD Gang was formed when I choreographed a skirt dance for my students to perform at a local hafla. I fell in love and started Exotic Rhythms Bellydance. I love the creative freedom and outlet that choreography (especially group choreos) and movement give me. It's making a painting but using music, movement and dancers to create the masterpiece.
In 2021 with the changing of the times, my troupe and I felt it best to rebrand and rename ourselves with something that better reflects the direction and perspectives of our troupe. So we are now called Lunar Fusion.
Now I am focusing on my solo work still as fusion dancer, but now also a burlesque performer, making future plans with Lunar Fusion and doing online consulting and collaborating with Daewen, leader of The Stygian Collective (a worldwide community of metal and dark fusion dancers). I will always continue my training and am currently taking weekly classes online in addition to workshops as I can.
Through thick and thin, I have come back to dance as one of my main forms of creative expression, it is my passion. No matter what is going on in life, dance is always there.
As of January 2023, I am available for online private lessons, in person privates, live performances, online workshops, online performances, online choreography creation and performance review. BOOK ME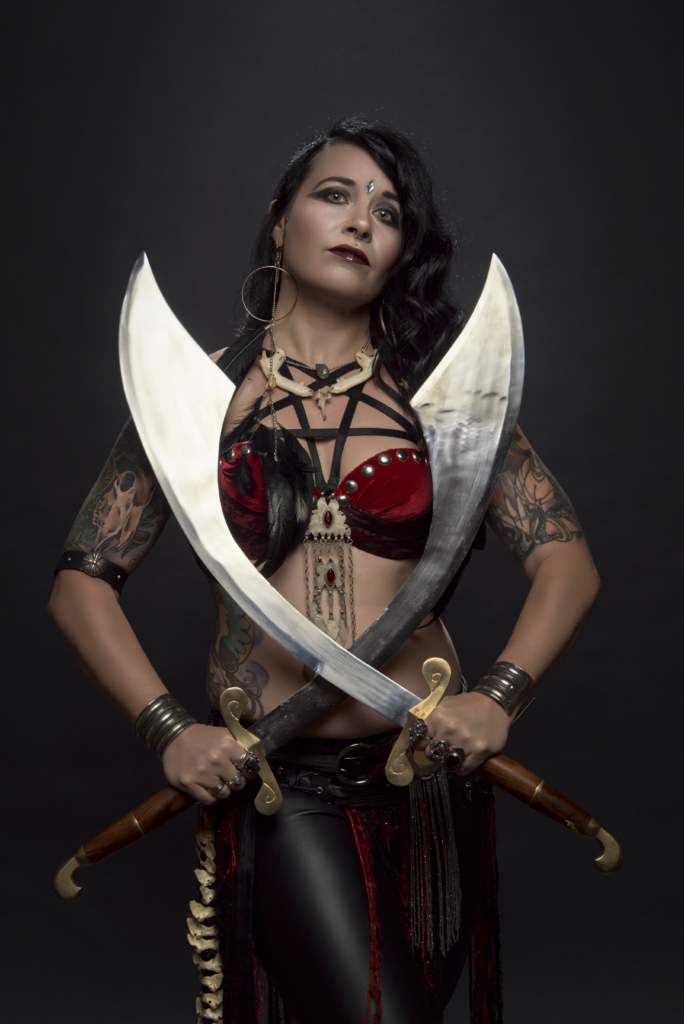 UNCONVENTIONAL YOGA INSTRUCTOR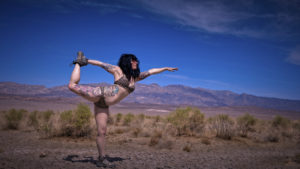 I took my first yoga class in college in 1996, it has become an integral part of my life ever since. I needed a PE credit to graduate, to lose a good 30 pounds and to rebuild my confidence and self-esteem after taking a 3 year hiatus from any kind of physical activity. I found yoga to help accomplish all those needs. Fast forward to almost 14 years later, I had probably a thousand yoga sessions under my belt in all different styles when I finally decided to get my 200 hr RYT.
In 2010, I successfully completed my yoga training from Jaime Sanchez of East West Yoga Healing through Urban Breath in Dogtown. I subbed at UB on and off for the next year when they needed me while I figured out what I wanted to do with my certification. In 2011, I started teaching a weekly yoga class at Lotus Arts and Van Ella Studios on Cherokee. 
2012 – 2019, I taught clothing optional yoga out of my private studio. My group was the first co-ed women run group in this area. In 2017, I started teaching metal yoga at the Crack Fox. I firmly believe in the gospel of Metal music and verbal purging and purification. Instead of chanting "Om", we chant mantras like, "Fuck this shit" or "Motherfucker". I currently teach Metal yoga exclusively on my Patreon and one weekly online clothing optional yoga class as well as weekly private yoga sessions online and in person in the StL area.
I believe yoga and fusion dance are both the union of spirit, mind and body and I incorporate a love yourself and listen to your body approach to all my classes. Take care of your body and it will take care of you. I am a living testament to this as just a mere three months after I fractured my spine in a climbing accident, I was able to do nearly all the activities I did before the fall because of my daily movement practices that include yoga and meditation.