Hello friends! Damn, this year is just flying by! So many changes and yet everything stays the same. Summer is nearly upon us and love is in the air. I know I have been feeling rather wanderlusty lately in my travels and exploration of new places, people and landscapes. So that brings me to what I'm going to talk about today. HIKING! I'm going to talk about my favorite things in regards to hiking, products, trails and more!

Let's start off with a brief rundown of where you can find me this month and what's new!
June 19th I'll be vending in Austin, TX with the Oddities and Curiosities Expo. I love Austin, this will be my third time vending there over the past decade. I'm really hoping they reopened my favorite place called The Snack Bar. I am planning on going to watch the Bats exit the bridge cave down by SoCo Bridge, I hear it is quite the show and you know how much I love my fuzzy bat friends!
Then, I have a week to play in Texas and I am debating between driving to Colorado Bend State Park for some hiking and camping or driving down to Padre Island for some Beach time and beach camping! Either way I know it will be an adventure! Last month was Little Rock and Hot springs and it was quite fun!
Next, I'll be heading toward New Orleans and hoping to catch up with some of my friends from Stygian Collective before the NOLA Oddities Expo on 6/26. I'm excited to explore and have brunch with my friends Sara and Tim who found us a swanky Air BNB for the time we are there! I may even end up day drinking and dancing in the streets.
I am still active in my Patreon even though I have not actively promoted it lately. I guess I hit a wall and plateaued with the number of people so I am mixing it up a bit. i am still posting weekly yoga and fusion dance videos but in the coming months I will be adding LIVE workshops and once I hit 100 supporters, I'll host LIVE weekly classes and did I mention these were at NO EXTRA CHARGE for Patreon peeps 10$ and up? YEP. So now is the time 🙂 If you want to get in on the fun sign up here!
Okay – so enough of the shameless self promotion but if I don't promote myself, who will? After all I am a living, breathing, working artist…
Here's some rando hiking tips, etc… that keep coming up…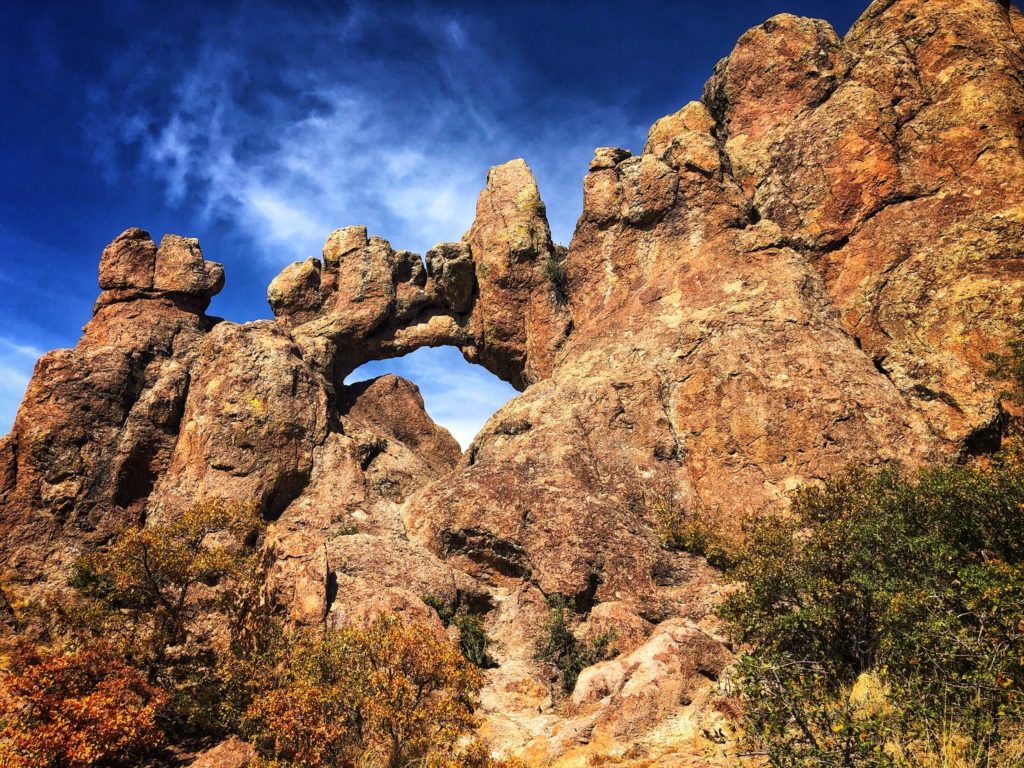 Essentials for hiking:
Bug hoodie – I know it sounds crazy, but I SWEAR by these after my firend Lauren recommended I get one for our trip to India in 2019. ExOfficio makes bug repellent clothing that is lightweight so even though I am wearing long sleeves, its tolerable in the summer. These hoodies protect against mosquitoes, ticks, chiggers, midges, etc… They last approx 70 washes. Obviously you won't wash them every time you hike. It's an investment but worth it. i wore one all summer last year and NOT ONE TICK! No mosquito bites either! Here's a link to one I got.
Good shoes! Please do not wear flip flops hiking! Also no crappy sneakers. They offer no ankle support and may be ok for flat hikes, but for real terrain you'll want to invest in a great pair of hiking boots. Get waterproof boots and something with a grippy sole that won't be slippery on wet rocks. I currently own 4 pairs of boots. My newest pair Sorel have good grip and are waterproof and close to a barefoot shoe, but they have not been very durable. I can already feel the leather upper start to wear down after only a few months (then again I do tromp through a LOT of mud). I also have a pair of OBOZ which are hella nice, but hella stiff around the ankles, which makes them great for rocky terrain but aren't super comfortable. I have a pair of Keen which are much more comfortable and a great all around boot. My favorites right now are these Xero shoes hikers. Not only are they waterproof, but they are considered a barefoot shoe which is nice for me especially when I do some scrambling and climbing, they have a nice grippy sole and I can accurately feel how my foot is touching the earth without it touching the earth. I have worn these hiking in India and climbing up Pinnacle Mountain in Little Rock. They are also lightwewight and have plenty of room in the toe box.
Hiking socks – worth the investment. While a good pair of smart wool socks may set you back 20$ (ouch!) they will last a long time! I STILL have the first pair I bought 15 years ago. I prefer the well cushioned socks and wool dries fast so in the event you get water in your shoes, these socks will dry much faster than a cotton sock. And provide more warmth and cushion than a regular sock.
A good fitting backpack. My L1 vertebrae has always stuck out so using a cheap back pack for me is not an option. They tend to rub so much so that I can actually get a knot on it if I use a cheap backpack for an extended period of time. I love the Osprey brand backpacks. Again, it's an investment but if you are going to be doing 10 mile hikes, it is worth considering for many reasons. I have had mine for well over a decade, it has a waterproof rain guard, it came with a 3 liter water bladder that does not leak, unlike the camelbacks I have tried., it is fitted for a woman's body (they also have men's too!) and it has a fantastic vented back support system that doesn't rub my vertebrae and allows the weight to sit on my hips.
All Trails app! Is handy to have for finding trails and reading reviews on trails.
Things I keep in my pack at all times: Food, water, baggies or jars for dead things, Little Baphi, a bandanna and banana, flashlight or headlamp, sunscreen, lighter, whistle, leatherman tool. Sometimes I don't take a pack if it's going to be less than a few miles. But a few miles for me is normally a drop in the bucket so use your best judgement.
Women who hike alone:
I always let someone know where I will be hiking and check in when I leave and immediately when I return.
I carry a knife or a self defense tool (mace or a kitty kat key chain).
I am aware of my surroundings, I'm not fucking around on my phone (except to take pics of xxx fungal porn) or listening to music with headphones.
My top 10 fave hikes of all time:
Tumalo Falls – Bend, Oregon
Wahkeena Falls Trail – Portland, Oregon
Delicate Arch Trail – Moab, UT
Some hike that a tour guide took us on meandering through tea plantations in Kerala, India
Bow tie arch – Moab, UT
Manitou Incline – Manitou Springs, CO
Cumberland Falls – Southeast KY
Little Grand Canyon – Southern IL
Spruce Flats Falls – Smokey Mountains, TN
Pike's Peak – Devil's Playground – Colorado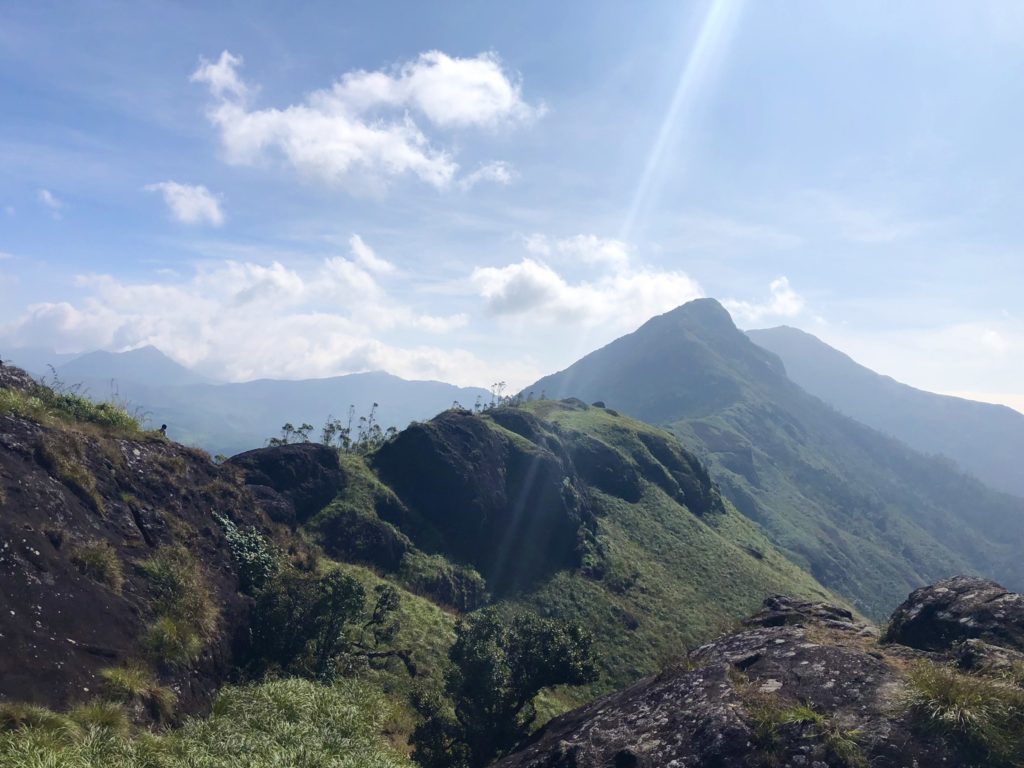 Id love to hear your favorite hikes. I honestly have loved just about every hike I have ever been on so it's reall hard to narrow down to just 10 hikes. If you have anything to add, please feel free to drop it in the comments! Until next time. xoxoxox
Ami Amore'