Happiest March everyone! For that matter happy 2021 as well! I've been more than lax about keeping up on my blog, but with the approach of spring and the promise she brings, I expect that change, at least until next winter! 😉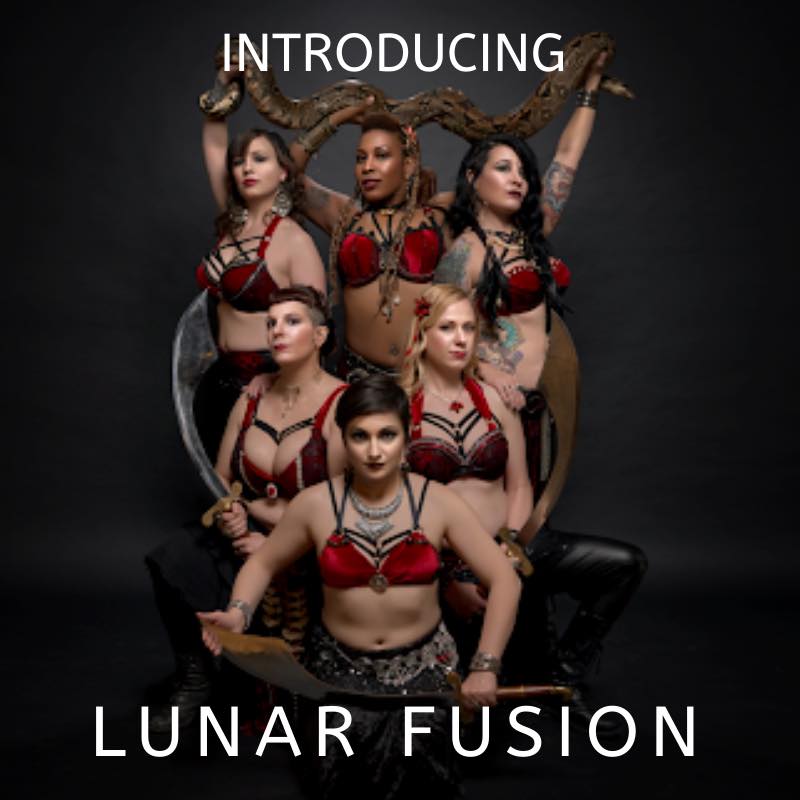 Please welcome Lunar Fusion…
This is something I have been thinking about for years and am eager to move forward with. My troupe and I have officially decided to change the name of Exotic Rhythms Belly Dance (ERBD) so that the language we use better reflects our perspectives and growth as individuals and a group as a whole. Our troupe is now Lunar Fusion; this is not an ending, but rather an opportunity to grow, shift and metamorphosize like the phases of the moon.
In time, we will be making more changes and fine tuning things (such as our website & media) to follow through and better express the evolution of our troupe and what we stand for. So please stay tuned and in the meantime, feel free to like our new page on Instagram and Facebook to stay up to date on events, classes, community discussions and more.
Meanwhile…over on the Patreon…
January & February I added some performances, a new full length fusion cane choreo, another full length BD A-Z class, a couple dance drills videos, a beginner yoga workshop, more metal yoga, more travel yoga and a delightful chair yoga practice! Plus we had some great zoom crafting sessions online! This month I have some more great yoga videos to share with you al levels from beginner to advanced and varying lengths plus some wonderful dance material including another full length bootcamp, some drill videos and more! In April/May, in honor of Beltane – I'll have another coloring contest. The winner will receive a headdress!
If you haven't joined, but have been wanting to – now is great time to do so! Most people don't know it, but I tape yoga videos when I am out hiking in other places and then I post those here exclusively! Lots of material that people don't get to see unless they are a subscriber, so join today for as little as 3$ a month.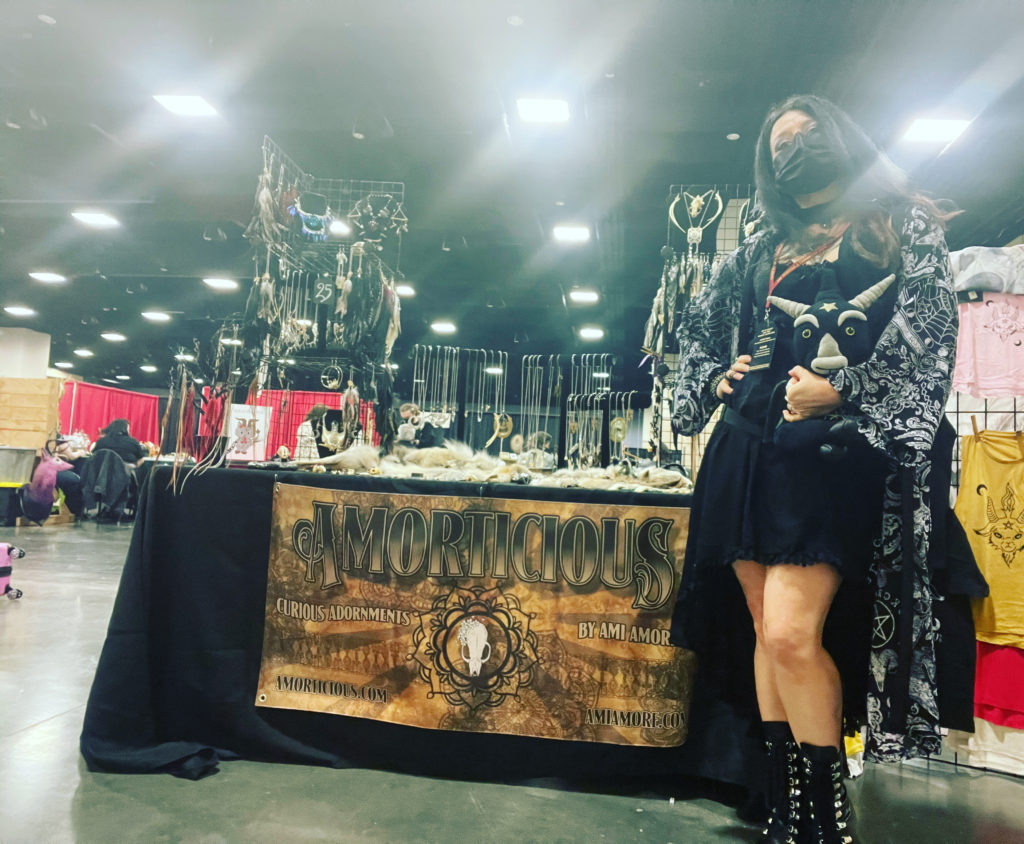 Knoxville, TN Oddities Expo…
Felt great to be back in the saddle! Making money and being around people I did not know in another city! Knoxville was a success and I even got to get 3 hikes in while I was there and I had Ethiopian food (yum!). I gothome and have been quarantining since, I got drive thru Covid tested 6 days after my return and got a negative – yay! The Expo did a good job making sure everyone wore masks and social distanced it was nice!
Looking forward to the next two I have on the calendar for April 10th in Indy and 17th in Tulsa, same protocols should be implemented. Then I have exactly two weeks to quarantine before the Expo in St. Louis on May 1st.
Until then I won't be putting a whole lot up on my ETSY except restocks and some new magickal supplies I'm introducing and trying out including some spell jars, sigils and more….
Everyday I'm HUSTLIN'…
A lot of artists and creative entrepreneurs like myself have 50 different side hustles going on at one time to make ends meet, satisfy our creative urges and just because it's fun. I am starting up a new side hustle for fun and I know you're going to laugh, but I'm selling feet pics and videos under the moniker Meta.Tart.Soul (ha! get it?!) on Only Fans. I have some real fun ideas for my cute feet and dexterous toes and combining that with my love of the great outdoors and my brand of humor. I know my real friends won't be judging, so haters get out! I wouldn't put anything online that I'd be embarrassed if my dad saw or found out (Hi Dad!)
Here's my links to my Meta.Tart.Soul accounts including OF, IG, Twitter and more.
Upcoming Dance Events…
I am thrilled to be a part of The Stygian Collectives online festival in April called Ascension! Not only will i be performing in the Saturday Gala show, but I will be teaching a doozy of an online arms workshop. I have seriously been having fun with the curriculum for this! I hope you are prepared for challenging yourself in new and exciting ways! Click the link here for registration and complete details!
Ongoing classes…
Right now I'm only teaching one weekly class per week and that's my 9 years in the running clothing optional yoga class (online ver. 2.0). You won't find it in the search engines online anymore and now because we are a close-knit group, you must be vetted in by me! Serious nudists and naturists only, no creepers. 10-15$ donation per person payable ahead of time, Zoom link sent out day of. Contact me if you're interested.
And on that note….
I have several creative endeavors in the works, at least in my mind, trying to find the time, energy and means to carry them out. Including a couple childrens books I want to write and illustrate. An oracle deck I have ideas for. Developing my personal yoga style and brand. My graveyard project (the weather has been way too icky lately). And so much more!
With that all being said, my friends, I bid you farewell for now and hope you may find light and creativity in these times of darkness and uncertainty.
Love,
Ami Amore'